Frequently Asked Questions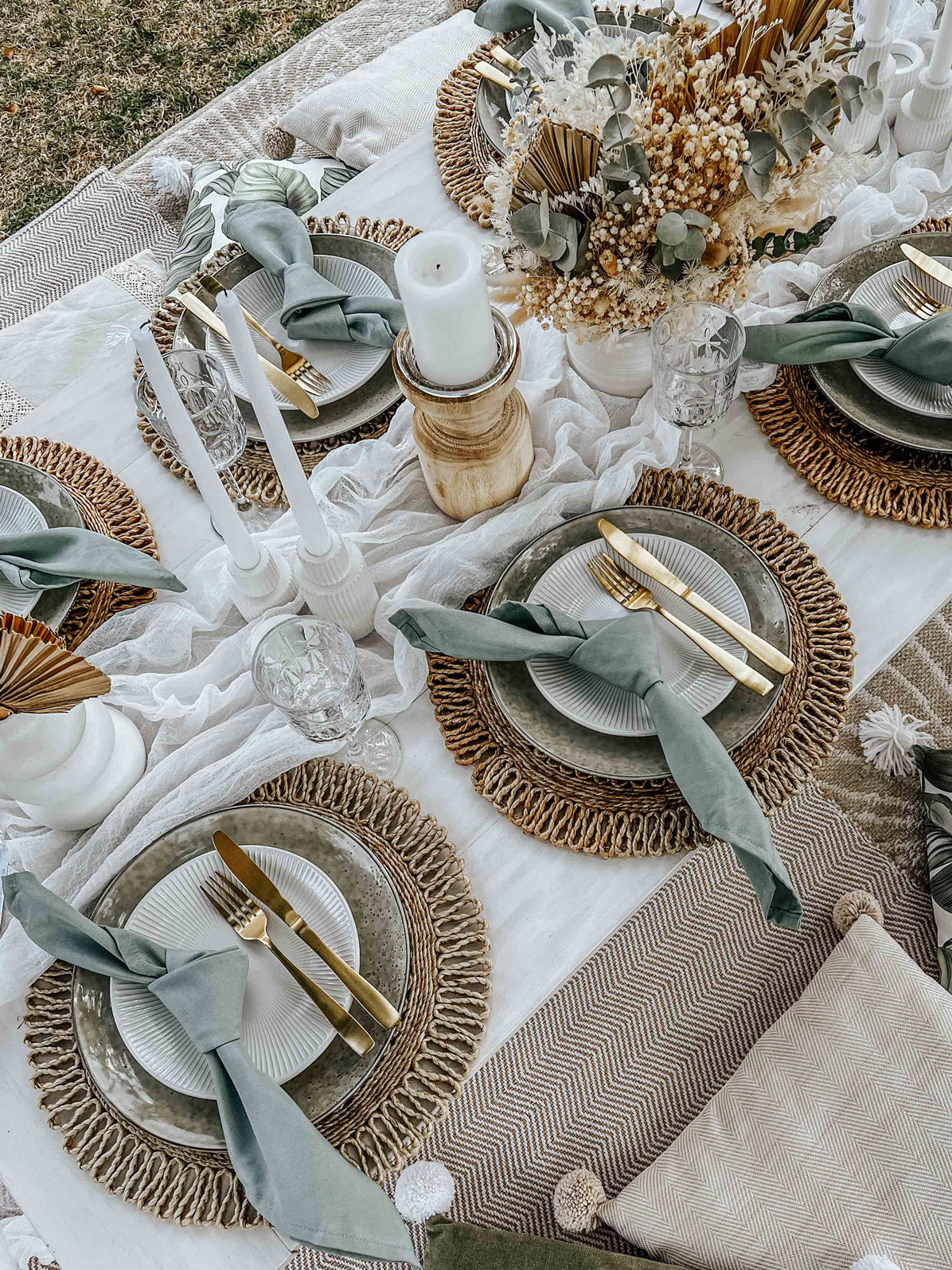 How do I book a pop-up picnic?
How do I secure my booking?
A NON-REFUNDABLE deposit of 25% of the total hire cost is required to be paid to secure your booking.
Until the deposit has been paid, we reserve the right to communicate with other clients for the proposed date.
Is the booking deposit refundable?
No, booking deposits are non-refundable nor transferable.
When is full payment required?
Full payment is due fourteen (14) days prior to your event.
In case of shorter time periods, the invoice amount may be required to be paid in full at the time of booking.
When are final guest numbers due?
Final numbers are due fourteen (14) days prior to your event when full payment is due.
Any changes to guest numbers must be made before final payment. Once full payment has been finalised, we are unable to make any changes to your order.
Do you require a security bond?
Yes, we do. The bond amount will depend on the number of guests.
The security bond will be refunded in full within seven (7) days of your event if no breakages, loss or damage to hire items has occurred.
Is the delivery & collection fee included?
Delivery and collection fees are not included in our package/hire prices.
The delivery and collection fee will vary depending on event location, number of items hired, scheduled delivery/collection times and accessibility of location.
For a delivery & collection quote, please contact us with your event details.
Is there a time limit on your picnics?
Yes, our picnic packages include up to 4 hours of picnic time.
Longer time periods can be arranged during your initial booking process for an additional fee. 
Where can I hold my picnic?
Your backyard, lounge room, function space, beaches, parks, anywhere you like!
Do you cater?
No, unfortunately we do not provide catering services at this time. 
We can definitely suggest some amazing caterers that we frequently work with though - just ask!
What happens if it rains?
We always recommend having a backup plan/venue in the event of wet weather as we do not set up our picnics in the rain or on wet/muddy ground.
Change of location must be made in writing at least 48 hours before your event.
Please note: If the distance to the new location is further from our base than the original location, additional delivery & collection fees may be incurred.
What if I need to cancel?
What happens if something is lost, stolen, or damaged?
We understand that at events our items will experience general wear and tear. Anything more than that, which requires cleaning, repair or replacement will be charged to the hirer.
If there is any loss or damage to hire items, you will be contacted within 48 hours of collection and an invoice will be issued.
As a guide, we consider the following to be MORE than normal wear and tear:
– Wine or food stains on textiles or upholstery
– Broken or chipped pieces of furniture, glassware or décor
– Water damage on tables or fabric
– Muddy marks, pen marks, scuffs, and grass stains on textiles
Please refer to our POP-UP PICNIC HIRE TERMS & CONDITIONS for our full Terms & Conditions.