Home Décor
Our debut home décor collection: simple, timeless designs handcrafted in our Adelaide studio.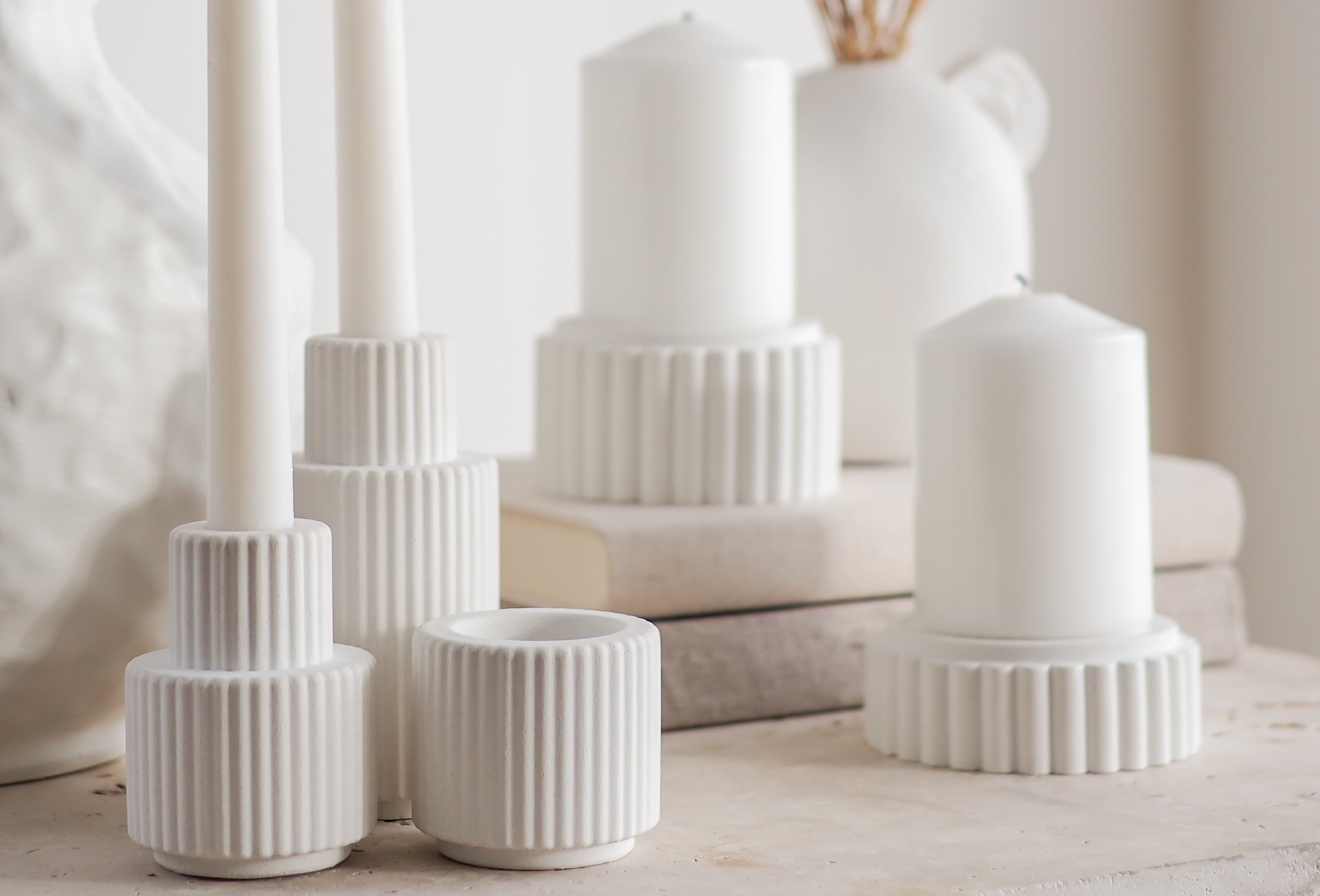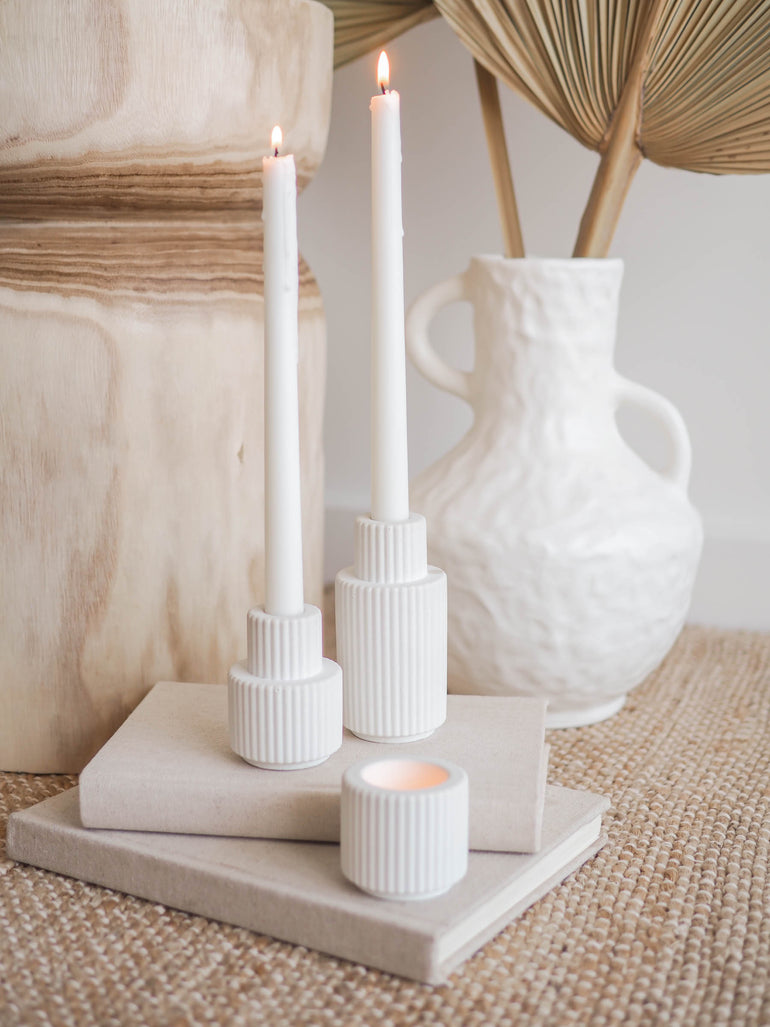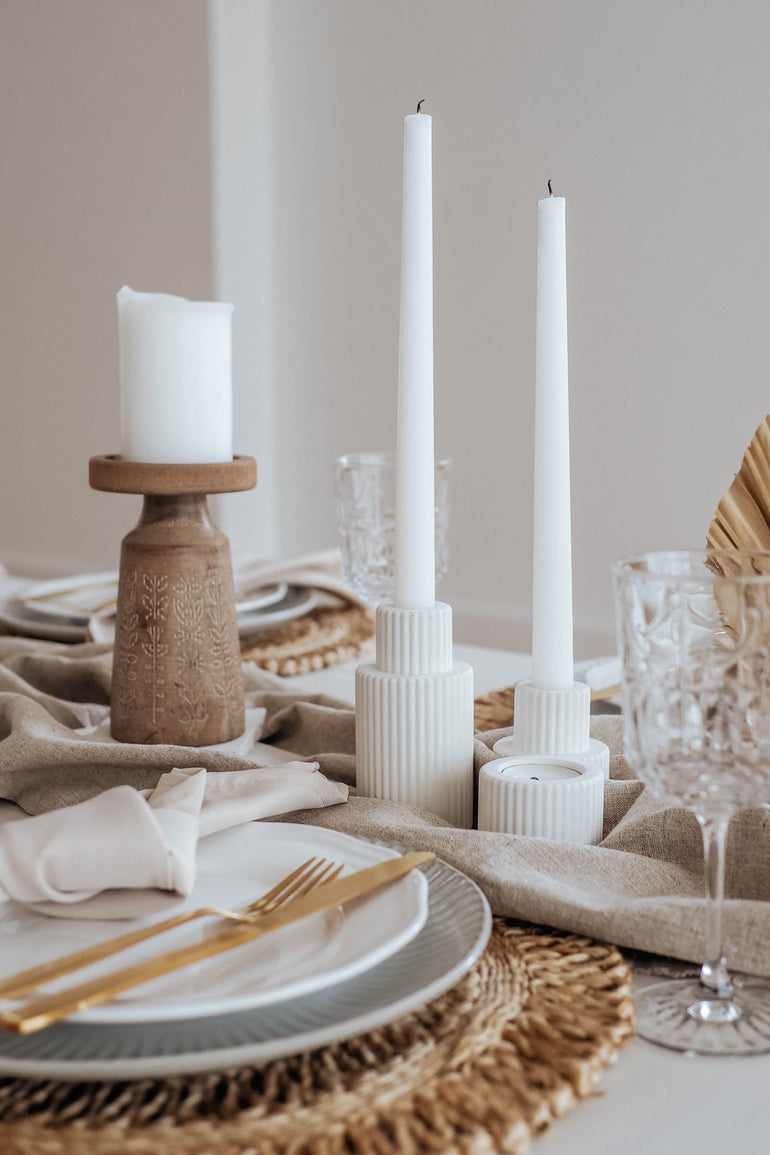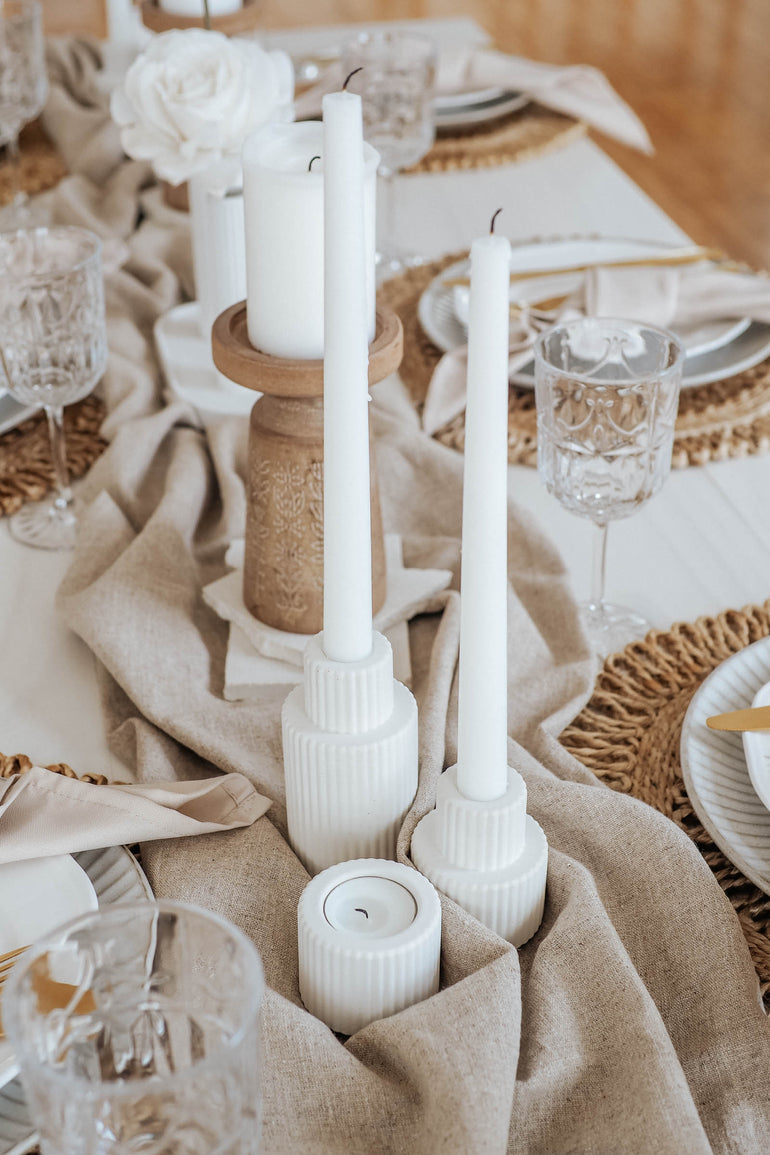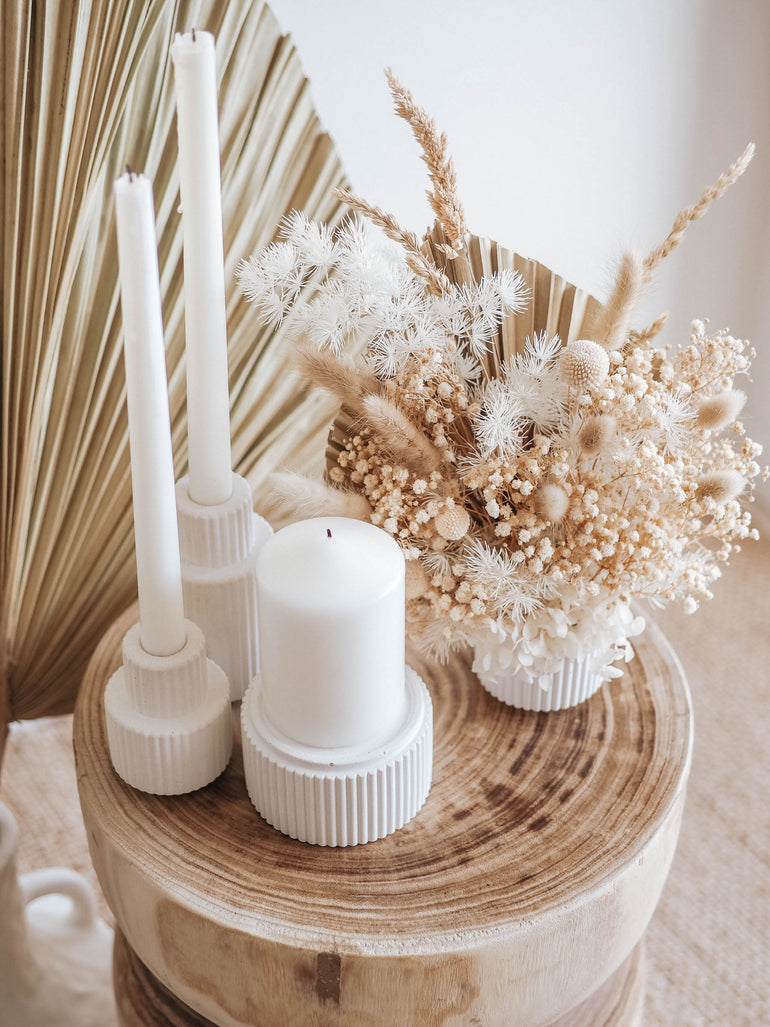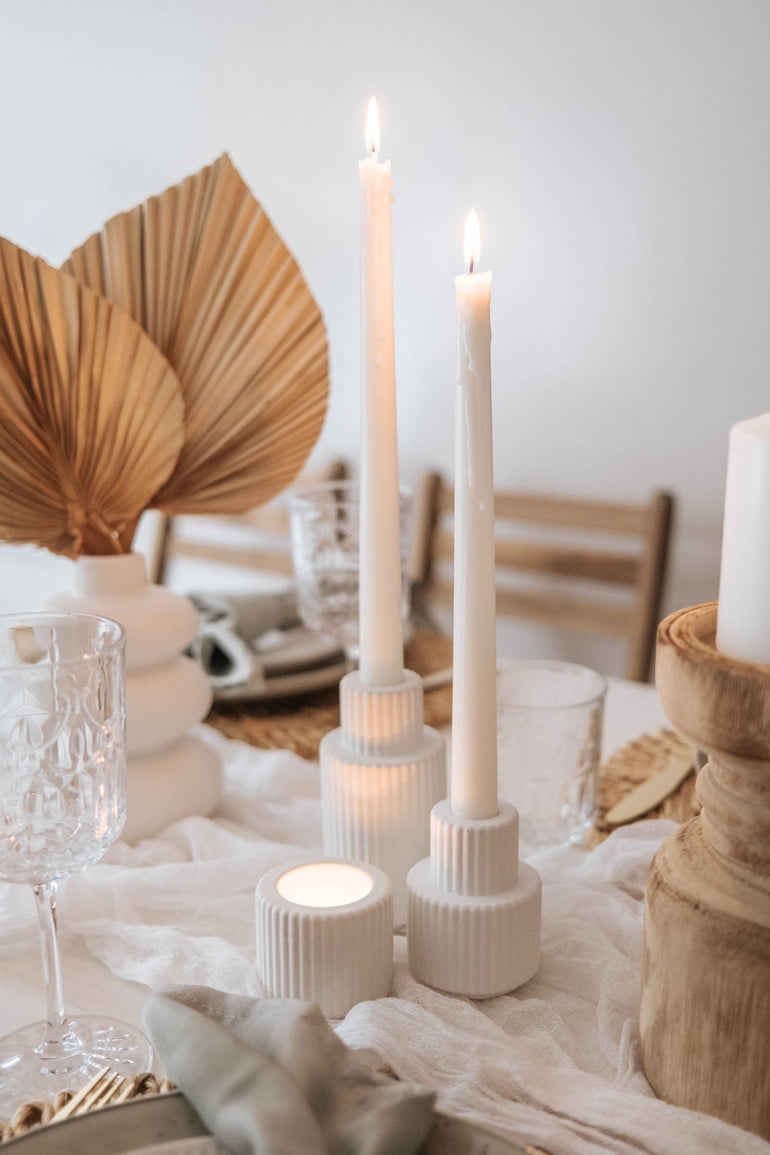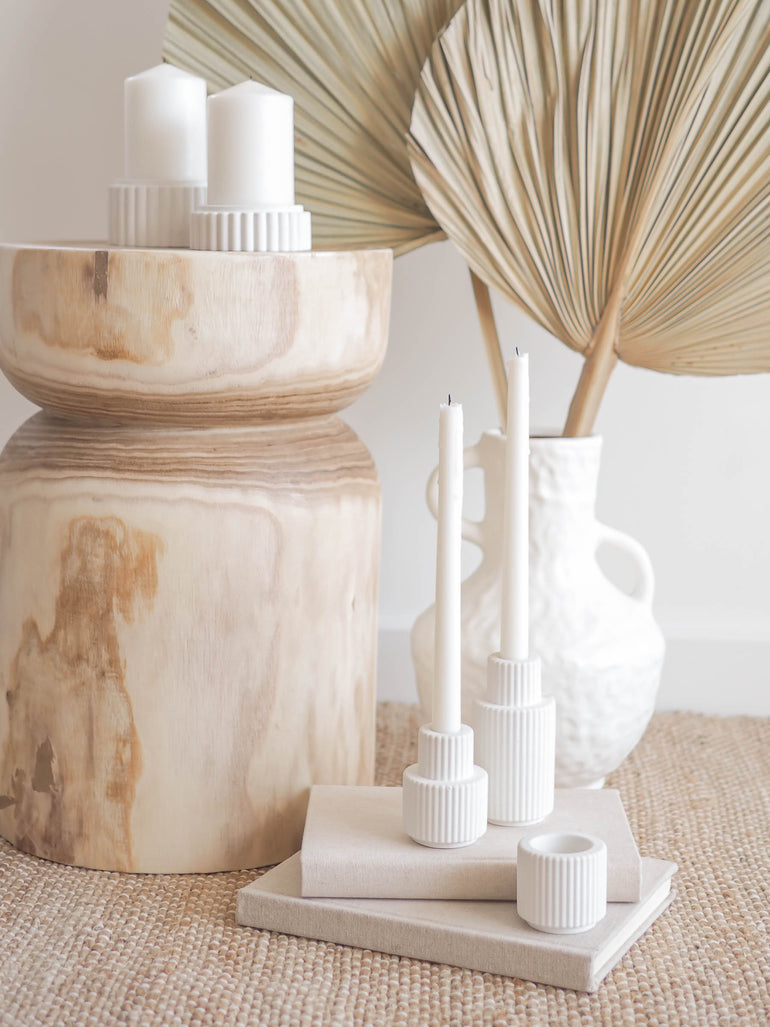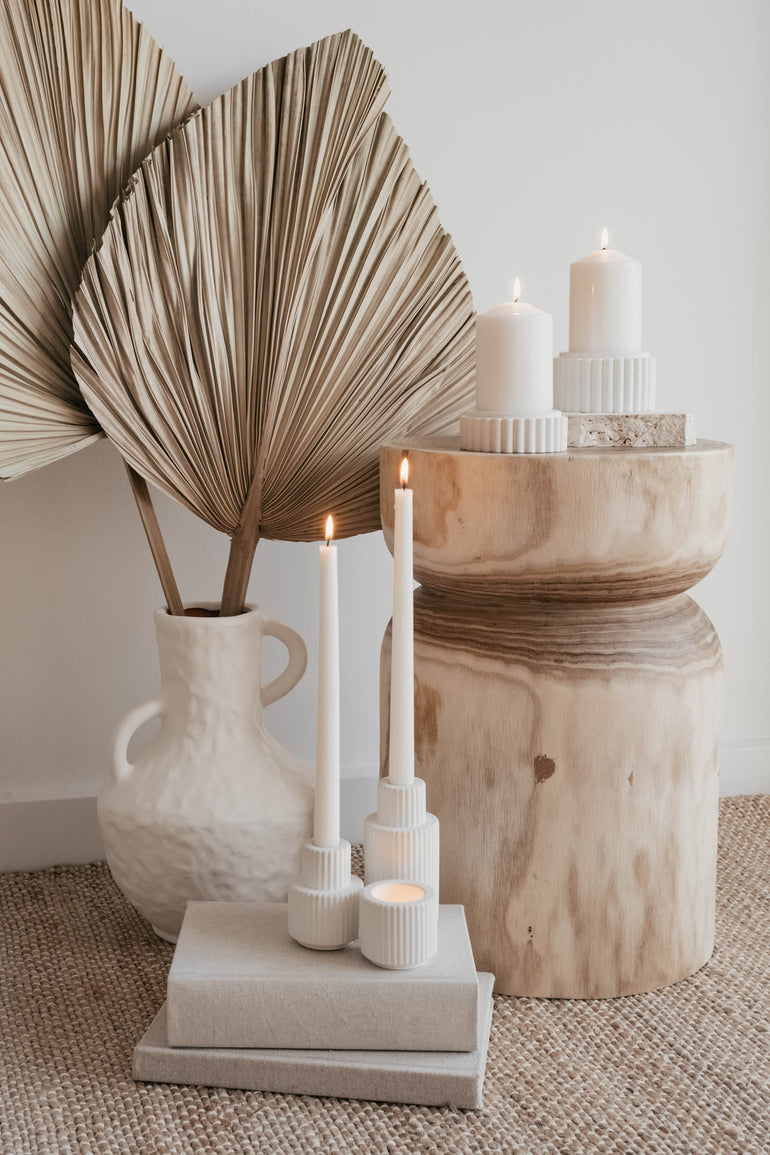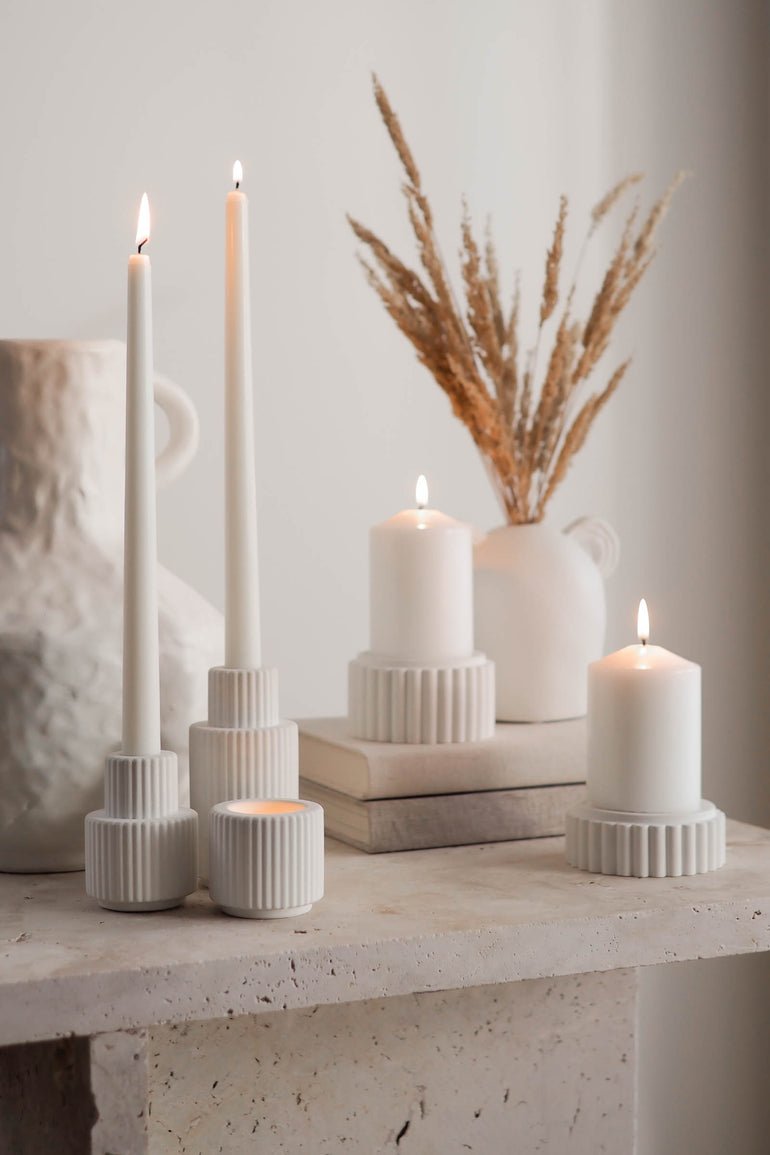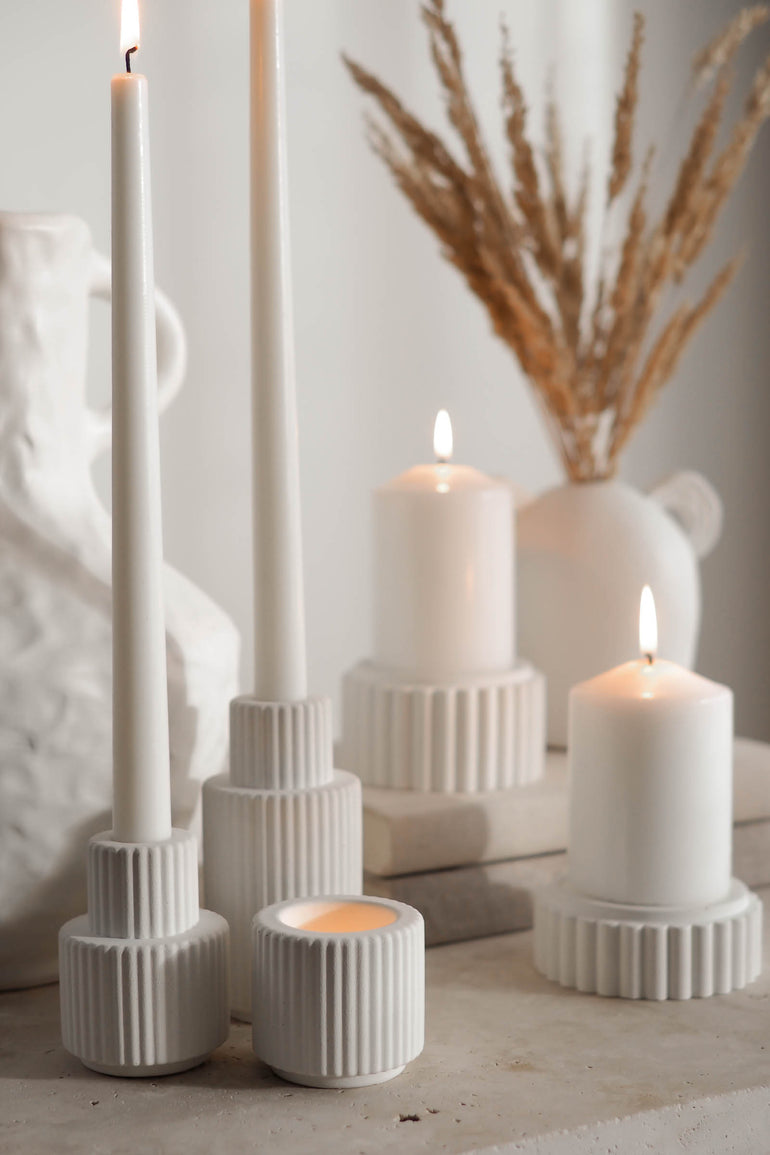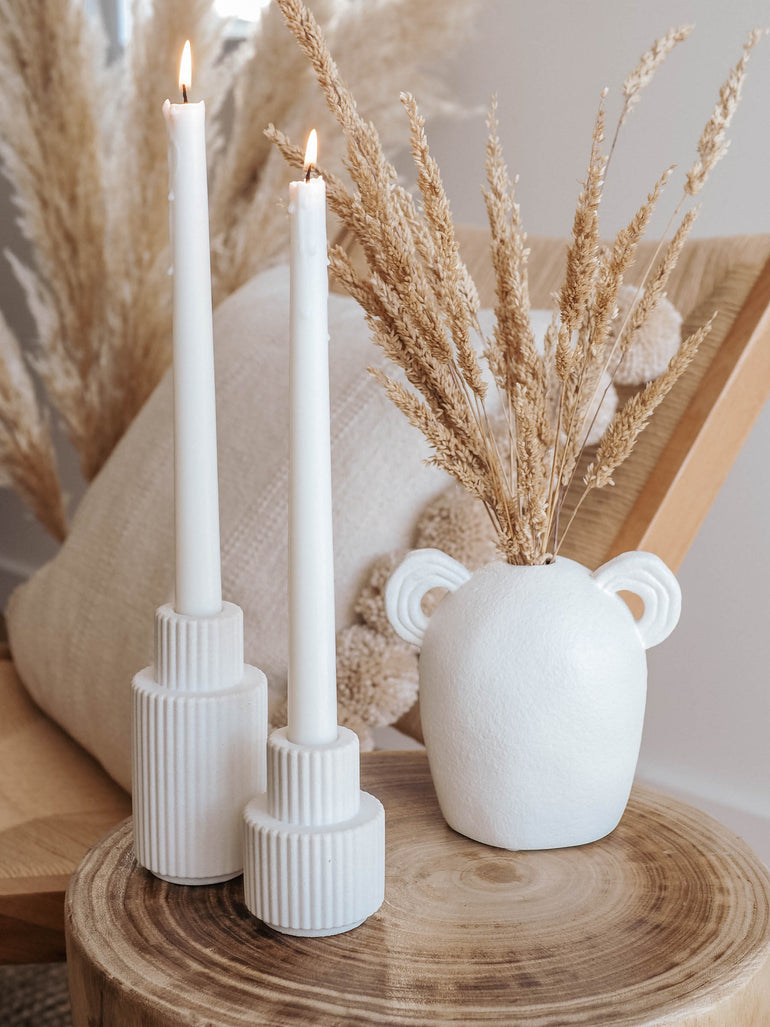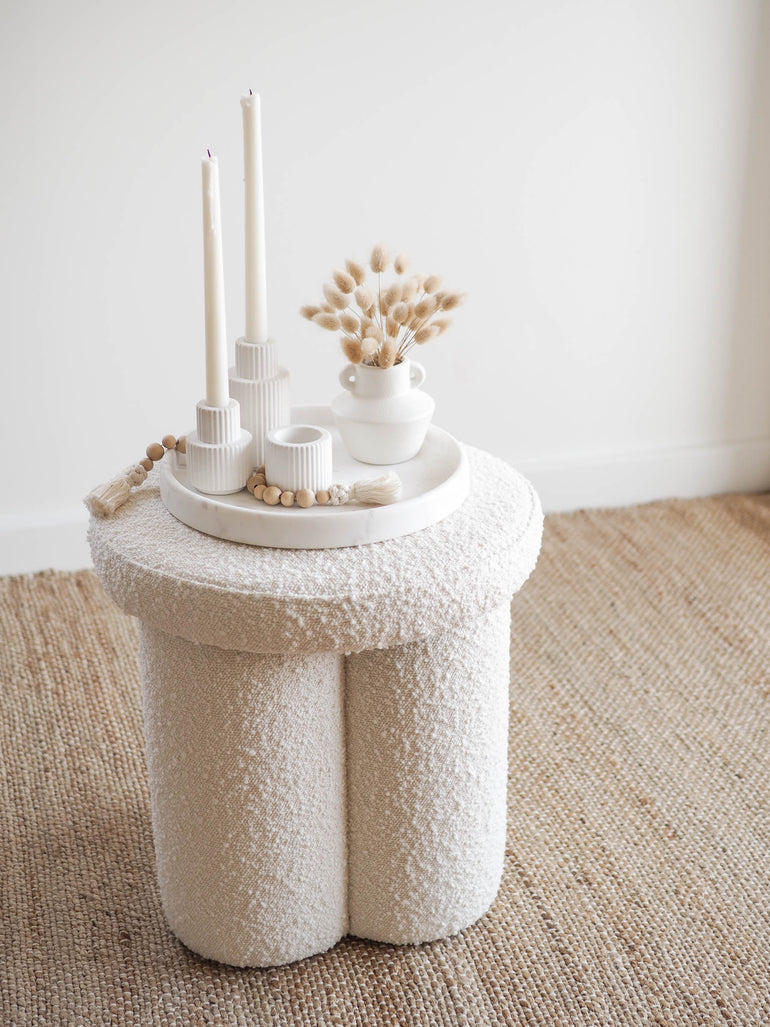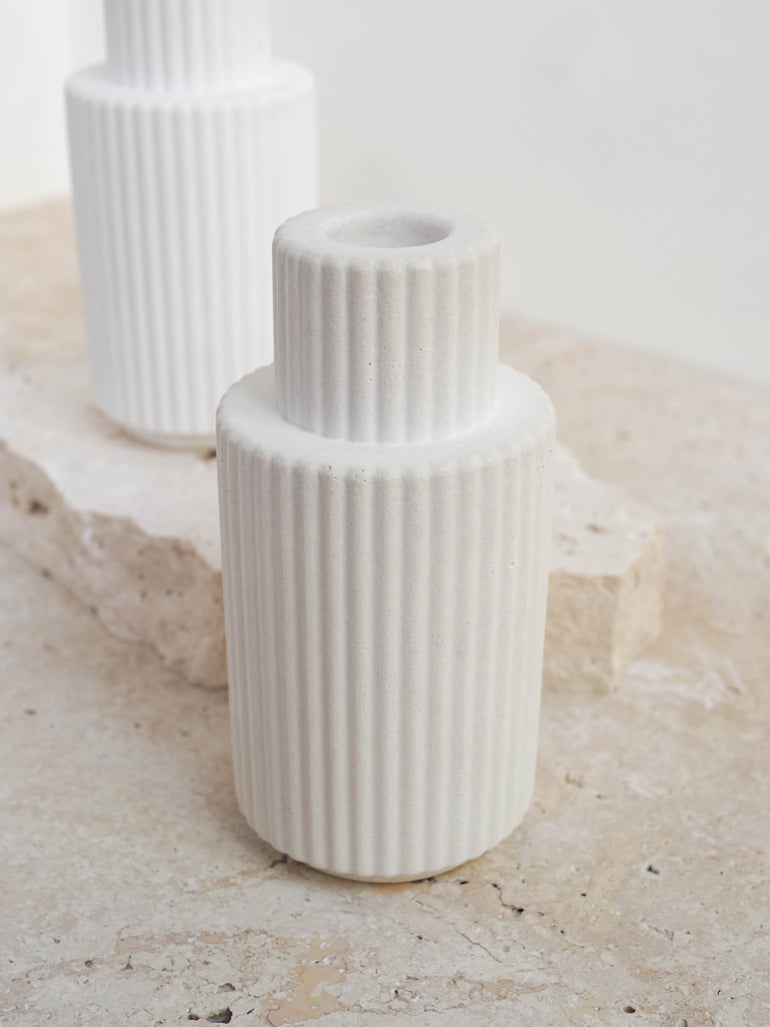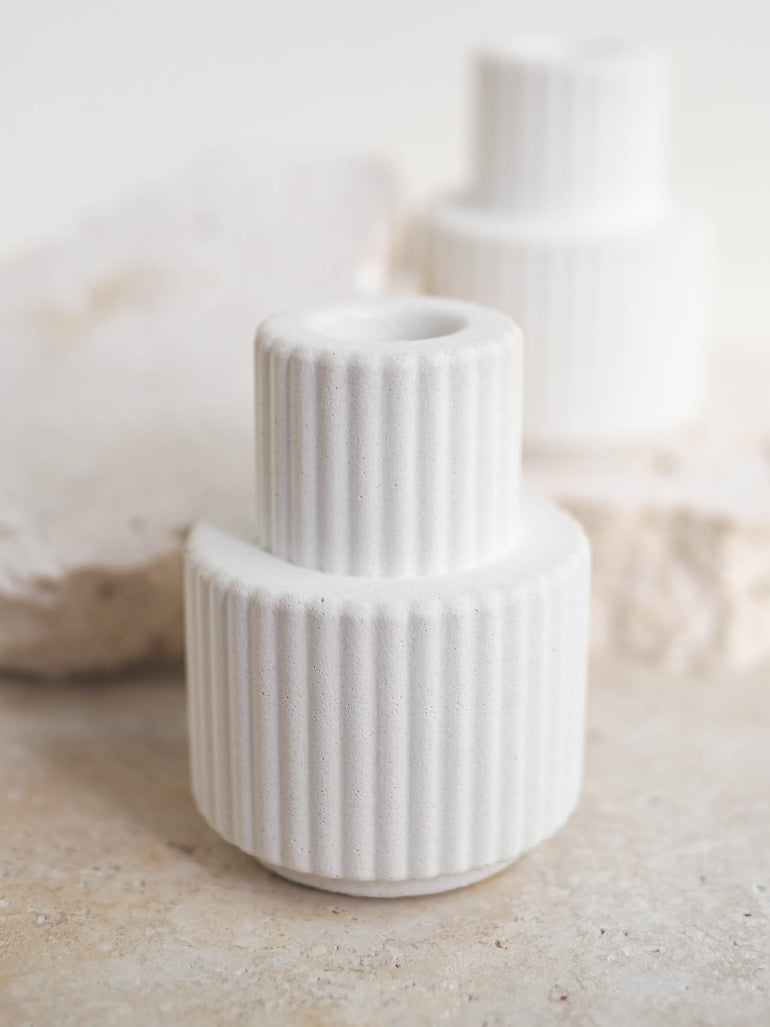 Introducing our Palmer Trio - a harmonious set of candle holders designed to elevate your home and create a serene ambiance. This carefully curated collection features three exquisite candle holders, with a soft ribbed texture, bringing a touch of modern elegance to any space.
While each candle holder from our Palmer Trio possesses its own unique beauty, they truly shine when displayed together as a set. Alone, they bring a touch of elegance, but when arranged together, they create a captivating ensemble that enhances the overall aesthetic of any room.
Embrace the versatility of this collection and curate a captivating display that reflects your unique style.
Sizes:
Tealight - 6cm L x 6cm W x 5.6cm H (Hole diameter: 38mm)
Medium Taper - 6cm L x 6cm W x 8.2cm H (Hole diameter: 20mm)
Large Taper - 6cm L x 6cm W x 12.5cm H (Hole diameter: 20mm)
Colour: Off white
Material: Concrete
---