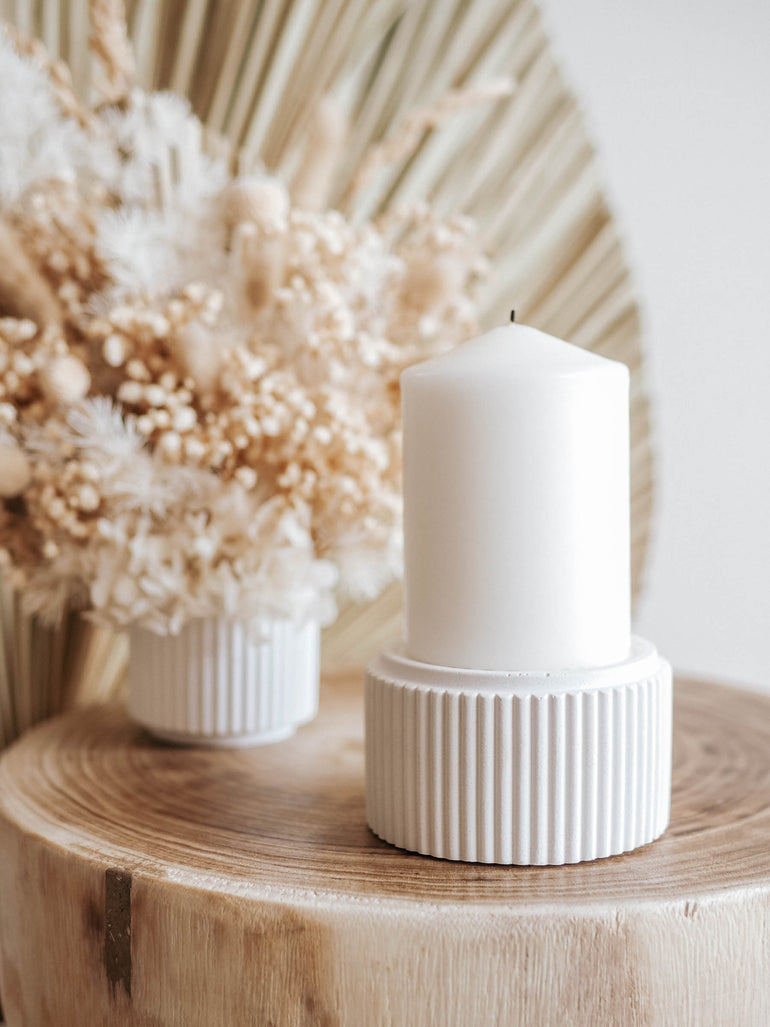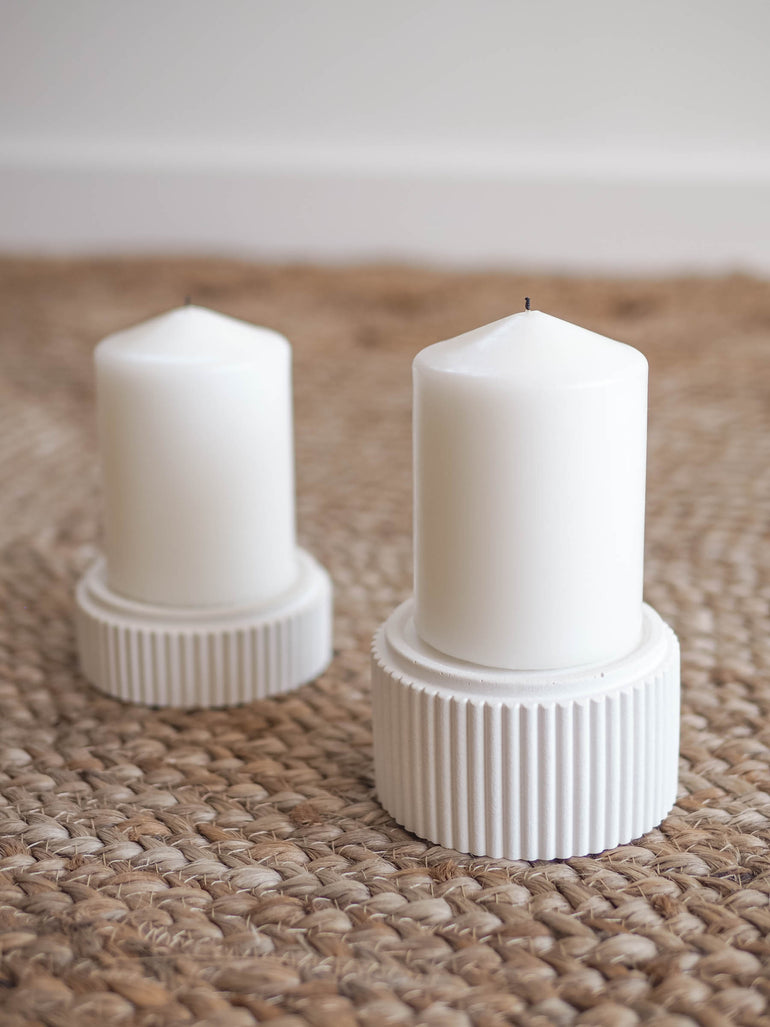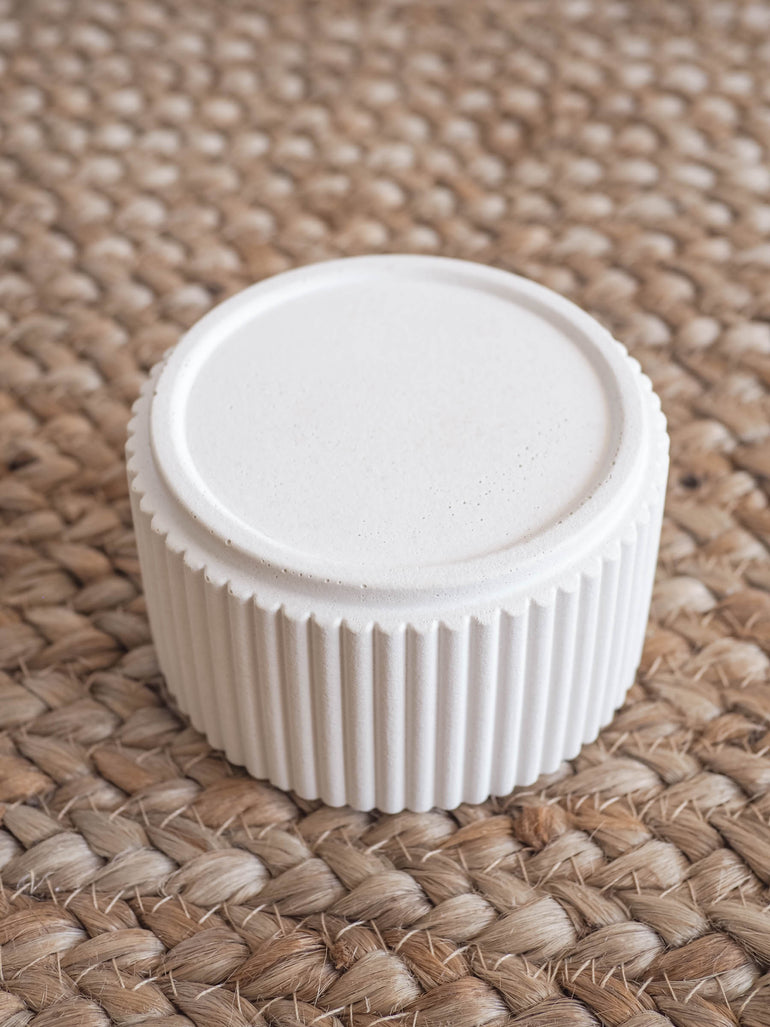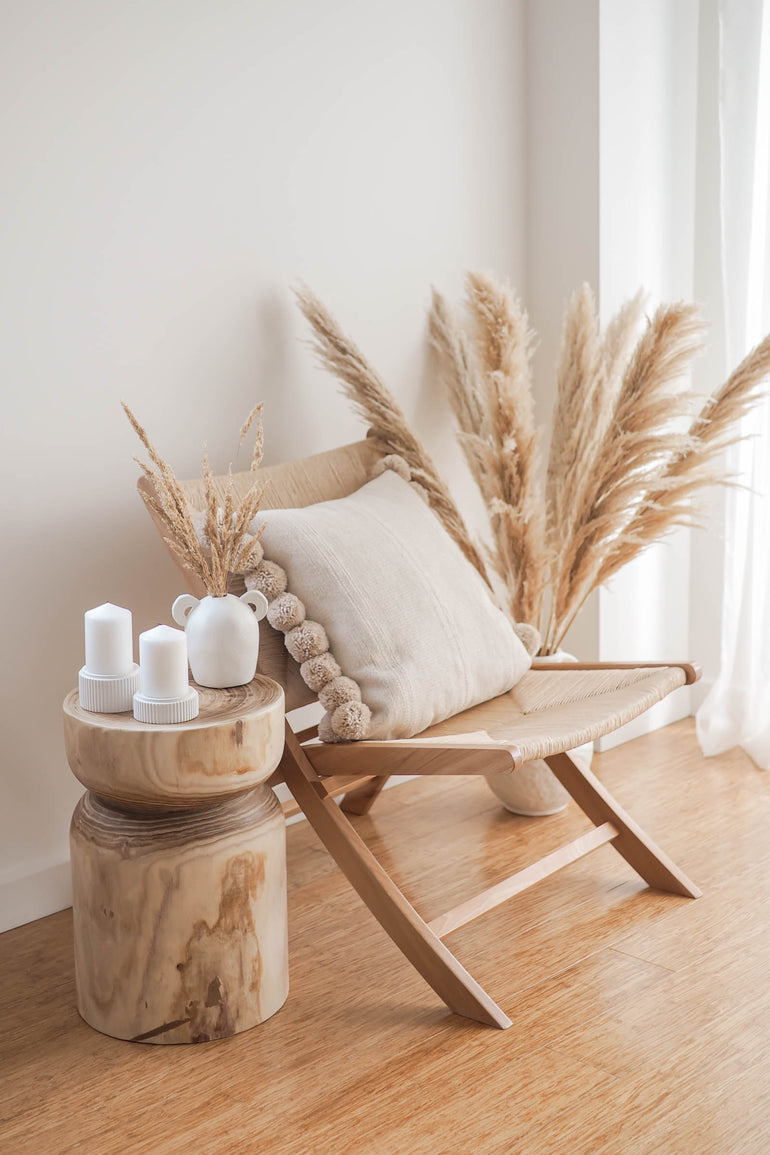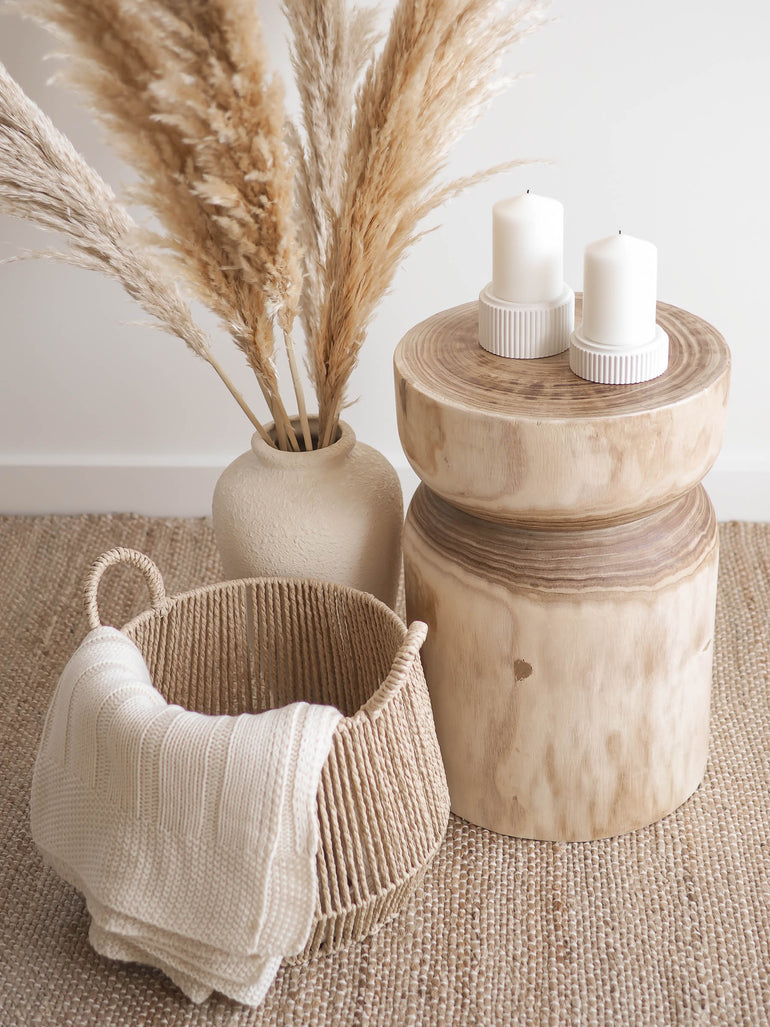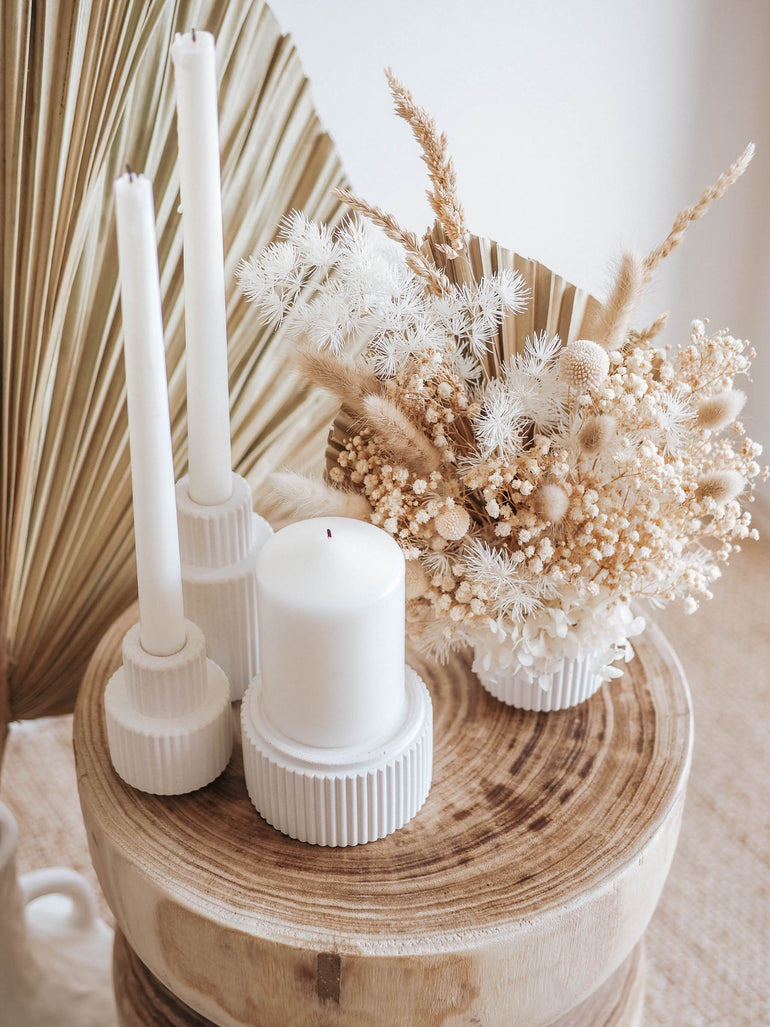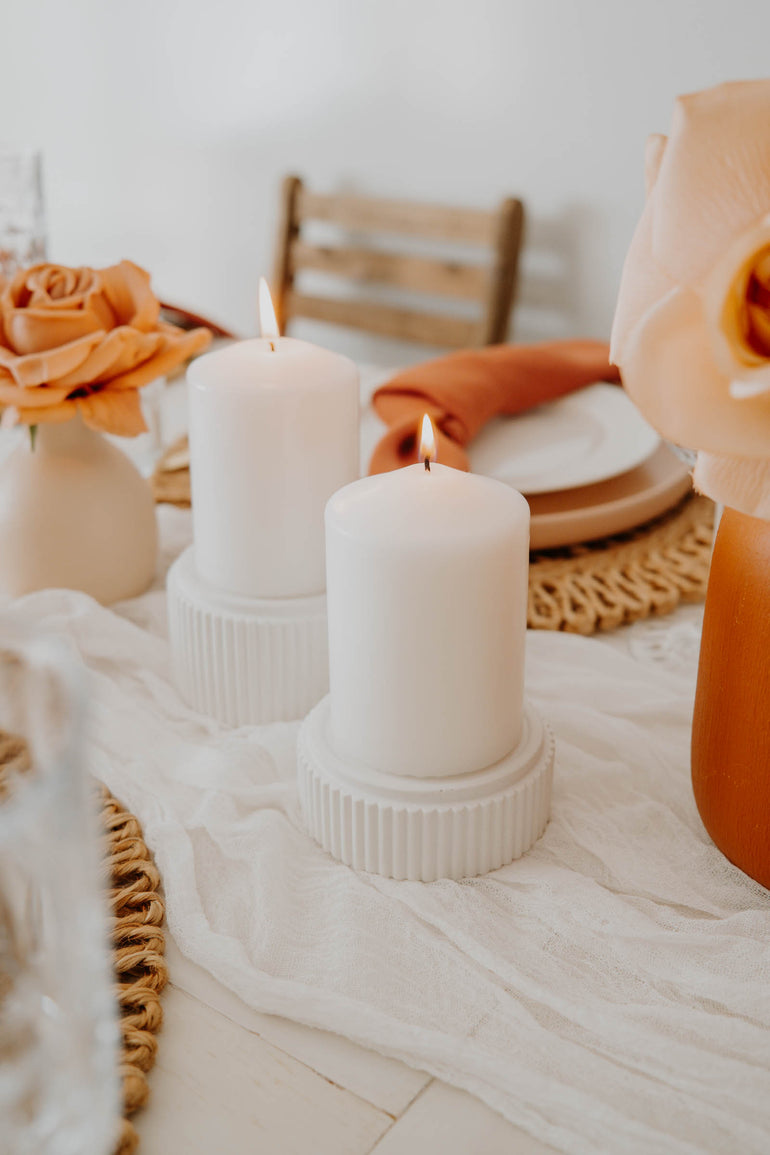 Mason Large Pillar Candle Holder
---
Description
Mason combines simplicity and elegance to elevate the ambiance of any space.
Its refined and understated design goes beyond passing trends, ensuring that it will remain a timeless addition to your decor for years to come.
Available in two sizes, you can curate the perfect look for your desired setting. Whether used individually or paired together, these candle holders create a cohesive and harmonious arrangement.
Size: 9.8cm L x 9.8cm W x 5.5cm H
Max pillar candle width: 7.2cm
Colour: Off white
Material: Concrete
Care Instructions
We apply a natural sealer to all our concrete products which acts as a barrier against water and reduces the chance of staining.
However, since concrete is porous, it can still absorb liquids and waxes, leading to marks and stains. We recommend cleaning up spills immediately to prevent staining.
To clean our concrete products, simply use a warm damp cloth to wipe them down.
To prevent damage, do not place our concrete products in the dishwasher or submerge in water.
Lead Times
All of our concrete products are hand poured and made to order. Once you place an order, we begin the process of creating your unique pieces.
This process typically takes between 2-7 business days, as we prioritise quality and attention to detail.
Shipping Times
Once your order has been dispatched, you can expect your package to arrive within 5-11 business days. Please note that these shipping times are estimates only and may vary.
If your order is required before a specific date, we recommend contacting us prior to placing your order.
Mason Large Pillar Candle Holder
Perfectly Imperfect
The distinct character of each concrete piece is a result of the unique combination of air bubbles, voids, and colour variations it showcases.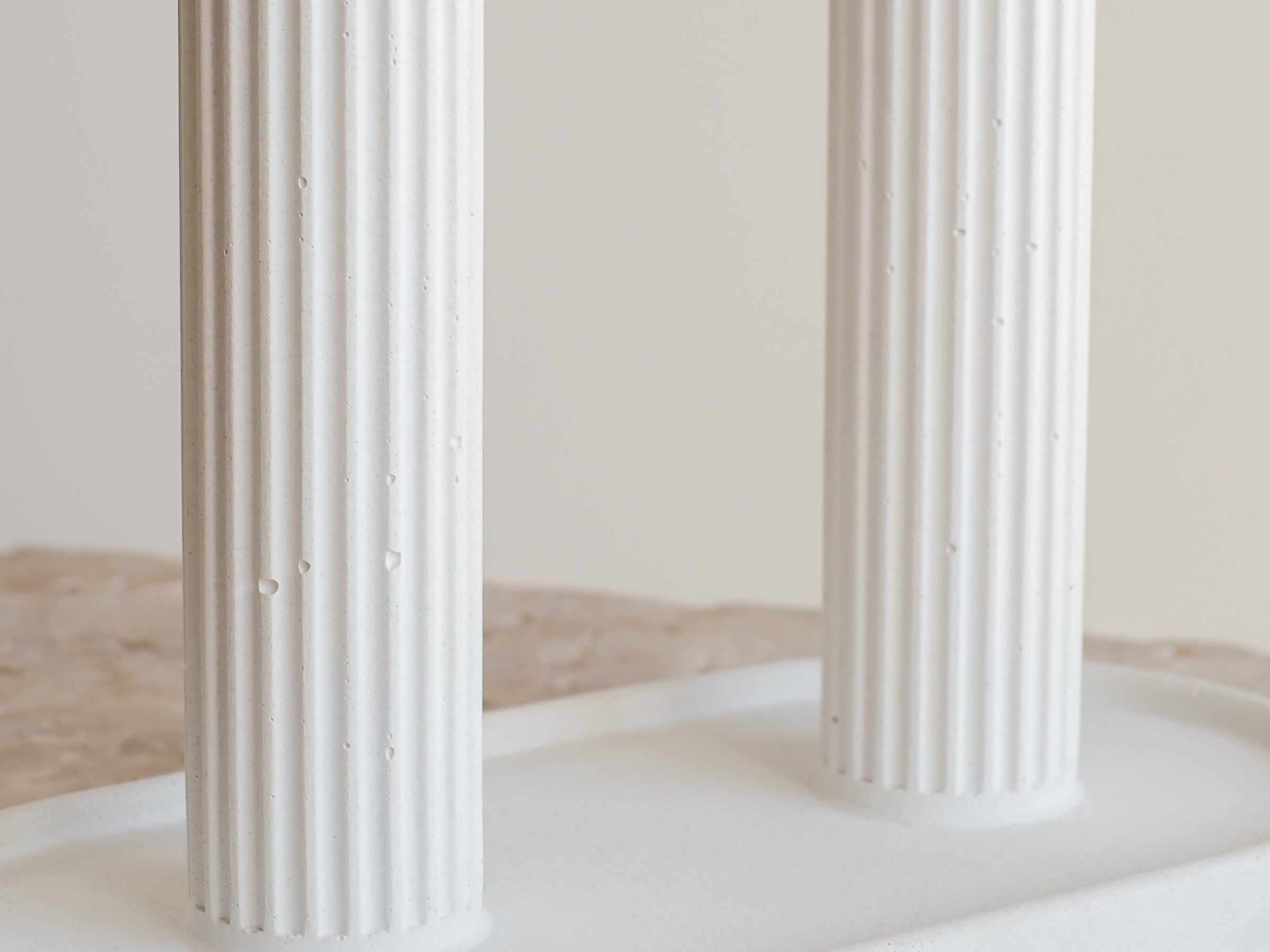 Thoughtfully Packaged
We minimise our environmental footprint by using recyclable or compostable materials when packaging your order.